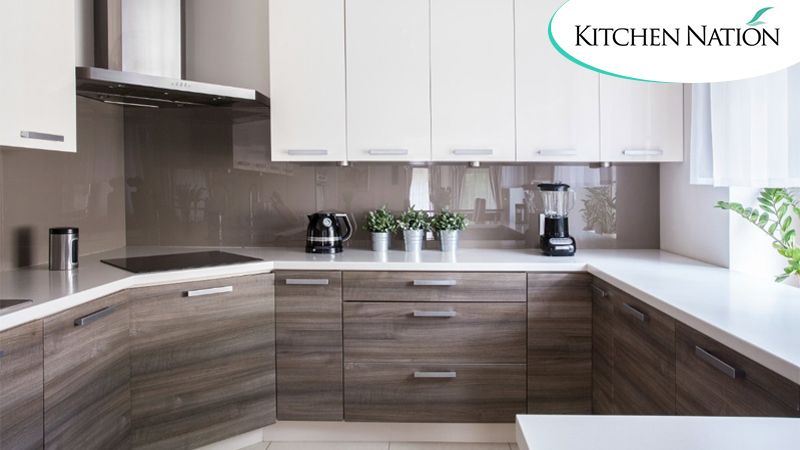 Kitchen backsplashes serve not only as protection for walls, but also play a major role in kitchen décor. They define the style, personality, and the ambience of your space by creating harmony between the walls, flooring, counters, and workstations. They're also an important part of your kitchen renovation project.
There are several design options available for you to choose from. Whether you want a classic, vintage or minimalistic look, you can select from a wide range of styles that complement the overall theme and décor of your kitchen.
However, choosing a perfect backsplash can get tricky because of the wide variety of options. In today's blog post, we'll discuss the different aspects of backsplashes and detail various types, materials, and important factors to consider when shopping for your home. Read on to learn more.
Types of Backsplashes
When we talk about the different types of backsplashes, it mainly refers to the materials they're composed of. Here we've listed some of the most popular brands to help you make an informed decision.
Tiles: They're one of the most common types of material that homeowners opt for because of their affordability and countless design options. Available in ceramic, porcelain, engineered stone, metal finish tile and more, you can select a style that fits your aesthetic and functional preference. Hire an installation expert if you opt for elaborate designs such as mosaics or murals. 
Natural Stone: This material creates a simple yet elegant look and it comes in a wide variety such as limestone, granite, marble and more. Natural stone also offers a wide spectrum of colour options.
Concrete: This unique material for kitchen backsplashes is very easy to clean and available in several colour It's best to pair this style with a concrete countertop to create a seamless look, while adding a modern touch to your space. You can also experiment with designs by combining concrete backsplashes with other materials to create interesting patterns. 
Stainless Steel: A trendy material suitable for contemporary style kitchens, stainless steel can instantly create an appealing focal point. It's extremely durable and easy to clean and maintain. Stainless steel backsplashes work well with almost all types of kitchen countertops, as the material is heat-resistant. However, scratches, dents, and discolouration are common with this material, due to harsh spills that can occur in these spaces. 
Glass: If you want to create a classy, yet sleek look in your kitchen, glass backsplashes are an excellent choice. They're suitable for almost any kitchen style ranging from traditional to modern. However, these backsplashes can be quite expensive, so it's recommended that you hire a professional and avoid installing them yourself. 
Laminate: Also used for creating countertops, laminate is known for being extremely durable and easy to maintain. It's available in several colours, textures, and finishes, and can even mimic the look of other materials like metal. 
Removable: Also known as temporary backsplash, this product can be made using any of the materials mentioned above. A favourable feature of this style is that it comes pre-assembled in a way that you can directly hang them on your wall like a picture.
Things to Consider Before You Invest
Besides style and design, there are other factors that you should consider before making investing in backsplashes.
Height: Although cabinet height should be a deciding factor when selecting backsplash, a lot of homeowners often overlook this design detail. Typically, panels extend from the countertop, up to the base of the kitchen cabinets. However, you can also opt for ceiling-height backsplash to create a focal point. 
Colour: Depending on the colour scheme and materials of your space, determine if you want to design your backsplash in neutral or bold tones. It's important to take all the elements of your kitchen into consideration when choosing the style of your backsplash. If you find it challenging to decide, research the latest trends online or consult a kitchen designer to help you make a choice. 
Countertops: You need to make sure that the materials and colours of your kitchen countertop and backsplash, pair well together. There isn't a universal rule, however, it's recommended that these elements contrast. For example, a neutral backsplash pairs well with dark or bold countertop and vice versa. It's all important to keep the texture and finish of both the materials in mind. 
Shape and Patterns: If you want to create a timeless style, choose a classic tile size, straight set pattern or a subway tile layout. Depending on the theme of your kitchen, select arrangements of colour and shapes that complement each other. For example, if you want to achieve mid-century charm, you can opt for a contemporary Moroccan-inspired shape and green pattern. 
In addition to these factors, you should also focus on your budget. It's one of the most important things you should consider when shopping for a backsplash because some materials, textures, and finishes can cost you more than others. Also, ordering customized products can be more expensive, therefore, it's important to set a clear budget before visiting a store or showroom.
How to Choose the Right Backsplash
Now that you know about the options available in the market and certain factors to consider, you're ready to purchase a backsplash. However, this task can also get a bit challenging. In this section, we've listed some useful tips to help make your selection process easier and faster.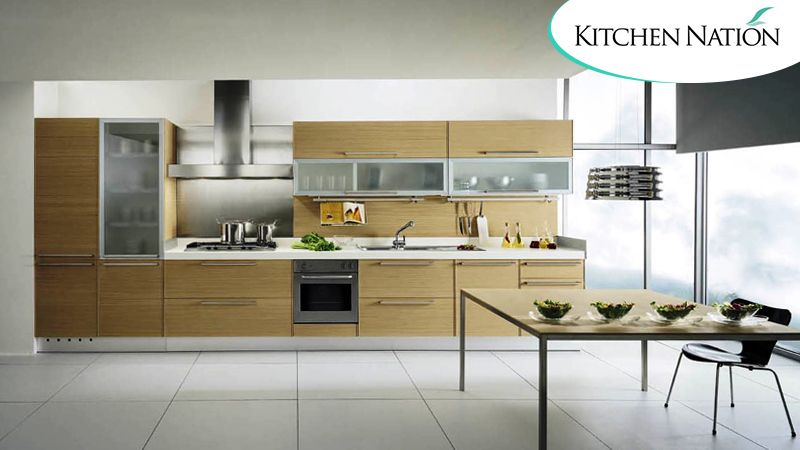 Decide on tiles or sheets for the kitchen wall and then choose a suitable material based on your needs, lifestyle, and budget. If you have a limited budget, porcelain and ceramic are the best options, as granite, marble, and glass can be more expensive. An additional advantage with ceramic tiles is that they can resemble the look of other materials. Therefore, you can still get the look of luxurious styles such as marble, for a cheaper price.
Focus on mixing and matching colours and materials when it comes to choosing a backsplash. For example, if you're working with metallic tiles, try mixing various finishes in different shades, such as brushed stainless steel with antique brass. You can ask an in-store expert to help guide you with this decision.
When buying a product, make sure to ask about the durability of the material, the sealant used, and cleaning instructions to maintain its appearance. This will help you get a better understanding of how to take care of the backsplash you have selected to ensure the quality lasts.
If you want to select a beveled subway tile, ask an expert to review the type of decorative mouldings and trims that come with the product. This will ensure you leave the store with all of the materials you need to complete the project.
We hope you find this quick guide to kitchen backsplashes helpful. Keep these points in mind when investing in a product for your space. For ideas on amazing backsplash designs, read our blog post on how to create a trendy kitchen with backsplashes. Contact Kitchen Nation if you're looking for exceptional kitchen renovation in Brampton or Vaughan.