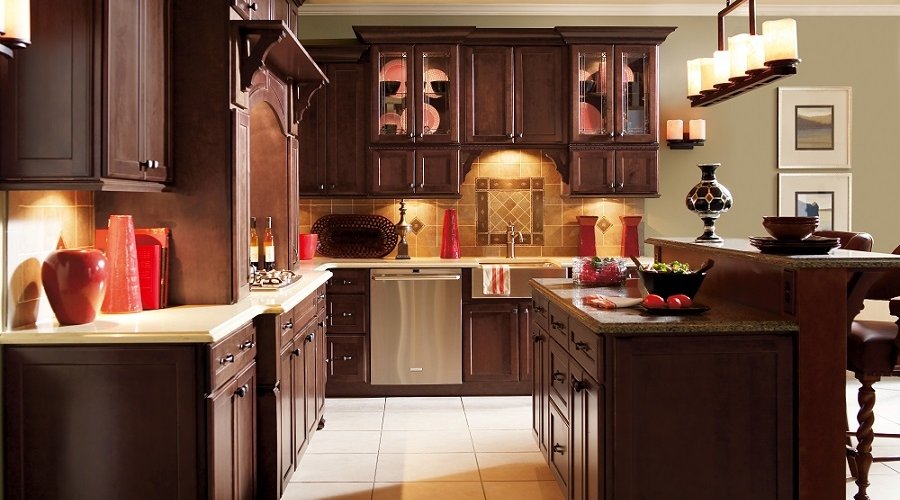 A kitchen isn't just a space to cook in but also a place to gather, dine, and share special moments with your family. However, when space limits the kitchen, there are certain challenges to maintain its aesthetic appeal and its multi-functionality. Therefore, smart planning is required to improve the storage and renovation potential in a small kitchen.
There's a wealth of opportunity to make smaller kitchens look spacious and organized. In this blog post, we'll give you some simple yet simple ideas to make the most of your small kitchen space.
Consider Storage Within Storage
A small kitchen doesn't offer you much space for storage. Renovate your existing kitchen cabinetry or get new cabinets that maximize your cabinet space. These days there are several organizational tools available for this purpose. Get shelves that can be put inside your cabinets, and dividers to keep your cabinet trays and lids sorted in place. If your cabinets don't have roll-out trays, upgrade them at least in some of the cabinets. Include all available organizational options into your kitchen design before you start renovating.
Utilize Your Ceiling Height
If your kitchen has a tall ceiling, make use of the height when selecting your kitchen cabinets. Choose taller overhead cabinets instead of standard sizes. If the ceiling height offers even more space after installing taller overhead cabinets, you can also install other small-size cabinets above them. This will provide you with more kitchen storage without diminishing its aesthetic appeal.
Opt for Open Storage if the Ceiling Height is Low
If the height of your kitchen ceiling is low, installing overhead cabinets can make your small kitchen feel claustrophobic. Instead of opting for these upper cabinets, go for open storage like shelves, racks and holders. They'll make your small kitchen look more spacious and also allow you to showcase your utility items and kitchen artwork.
Don't Clutter Your Counters
Keep the counters free from clutter. Don't keep a lot of items on them as they can make your small kitchen look much smaller. If you have bigger appliances like microwave or OTG placed on your counters, consider integrating them into your kitchen cabinetry. The trick to making a small kitchen look spacious is to keep things organized, neat and compact.
The colour of your kitchen walls, countertops, appliances, cabinets and even the dishtowels can transform the look of your kitchen. For a small kitchen, pastels, whites, and lighter shades can make it appear larger and taller. However, you can also pair the lighter palette with bold colours which can provide a fresh twist to your small kitchen. For example, you can choose bold colours for your backsplash or countertops to make your kitchen look interesting. You can also use bold colours for your kitchen window coverings.
Follow these simple tips and see the difference they make! If you're still struggling to think of ways of transforming your small kitchen space, consult our kitchen design experts. Kitchen Nation offers renovation, remodeling, and redesigning solutions for home and commercial kitchens.