Painted Kitchen Cabinets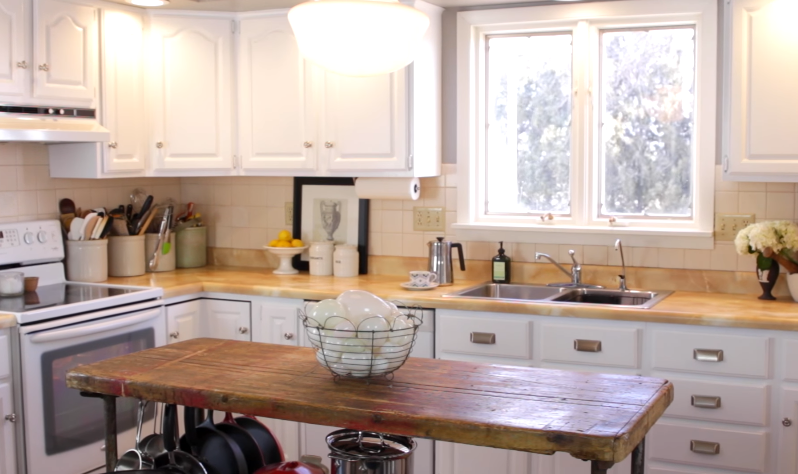 Facts about Painted Kitchen Cabinets
Why are painted kitchen cabinets trending? Why are they preferred over wood stained cabinets despite their cost? Isn't it difficult to maintain painted cabinets?
If these are questions that you've been asking, then we have the answers.
A few years back, stained kitchen cabinets were far more popular compared to painted cabinets. But in the last two or three years, painted cabinets have risen in demand despite them being bigger investment. If you're considering painting your kitchen cabinets, then you must decide a few things.
Consider the wood species: If you're thinking about getting painted cabinets, then it's essential to know the wood species available.
For instance, red oak and hickory offer the best levels of strength and durability. While hard maple, knotty pine and white oak are good light-weight alternatives, beech and cheery are moderately heavy. Do your own research or ask a professional designer about different wood characteristics.
Decide on the look you want: Classic white painted cabinets may be your first choice. You can also paint them with trendy colours to contrast the rest of the kitchen. There's no harm in doing so as long as the contrast is aesthetically pleasing.
Your kitchen flooring, countertop and backsplash tiles present a cohesive look. Select the cabinet paint that is compatible.
A Word on Maintenance
Paint imparts a thicker outer coat on the wood covering up the natural grains and knots. A painted cabinet gets a nick or dent only when struck by a hard or sharp object. A touch-up becomes necessary in this situation. However, where it becomes difficult to match the tone of the original paint, you always have the option them to repaint thoroughly.
Your kitchen cabinets can become its own showpiece that'll that you can take pride in. Contact us for a free consultation on painted kitchen cabinets. We have years of experience in designing and painting kitchen cabinets. We're located on Clementine Drive, Brampton and serve Toronto, Mississauga and other parts of the GTA.