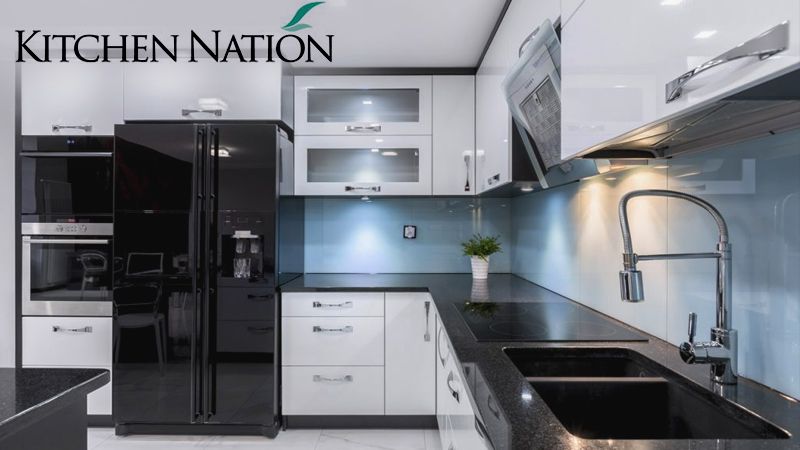 Black is not the go-to colour that comes to mind when we consider kitchen renovations and yet, this is a popular contemporary trend. Say you want to adopt this trend, how can you give your kitchen a makeover without spending a fortune? Here are some suggestions which will help you incorporate a black theme without spending beyond your budget.
Why Opt for an All Black Kitchen?
The growing demand for dark shades in the kitchen has a lot to do with functionality and the changing notions of aesthetics. Black does not show marks and stains. It is a versatile colour that universally blends with every other colour and hence, can be incorporated irrespective of the base colour scheme of the house. The variety of combinations possible with it makes it appealing to designers and homeowners alike.
Countertops
When you are opting to replace the countertop of your kitchen, choose materials in shades of ebony, taupe, charcoal, jet black and similar dark hues. However, besides the colour and aesthetics, also keep in mind the functionality, durability and the budget for the material that you have chosen. Some of the best materials that fulfil all these criteria and are aesthetically appealing are granite, black marble, Corian and quartz.
Cabinet and Flooring
The cabinet doors and flooring can be of similar dark shades while the rest of the kitchen is in a contrasting lighter shade. This combination can make a strong style statement. When you consider the practical side of this kitchen upgrade, this is a perfect décor to camouflage oil stains and burn marks if any, until you are able to fix them.  Hence, you can avoid cleaning your kitchen for a longer period of time, except for the basic cleanup that you need to do every day.
Accessories
If you want to play it safe and not go for a drastic makeover, a smart move would be opting for accessories in black or similar dark shades. Be it a wall unit, a waste container cabinet, roll out shelves or combinations of all these accessories; you can easily choose among a huge variety of colours in darker shades that would be suitable and blend with the overall colour scheme of the kitchen.
Consulting a Professional
When you have a clear vision that you want to opt for a black kitchen theme for your home, consult professionals who can give your ideas a realistic shape through a 3D blueprint. They can even suggest certain changes and upgrades which would better suit your home.
You can get high-quality kitchen renovation services in Toronto at affordable rates from Kitchen Nation. We strive to provide our clients with the best while fulfilling their personal requirements and customizations.