Kitchen Designs in Toronto, Brampton, and Vaughan
There are several kitchen designers in Toronto, Brampton, and Vaughan. What we offer is different. We go beyond simply building you a standard kitchen. Our services combine creativity, innovation and customization options to meet your preferences.
Some kitchen designs are simple; some are gorgeous; some are function-focused and others are a little tricky. No matter what kind of kitchen you have, our product lineup can offer you affordable solutions. In this segment, we talk about the 5 distinct kitchen styles that we can design for you.
Traditional Kitchen Designs: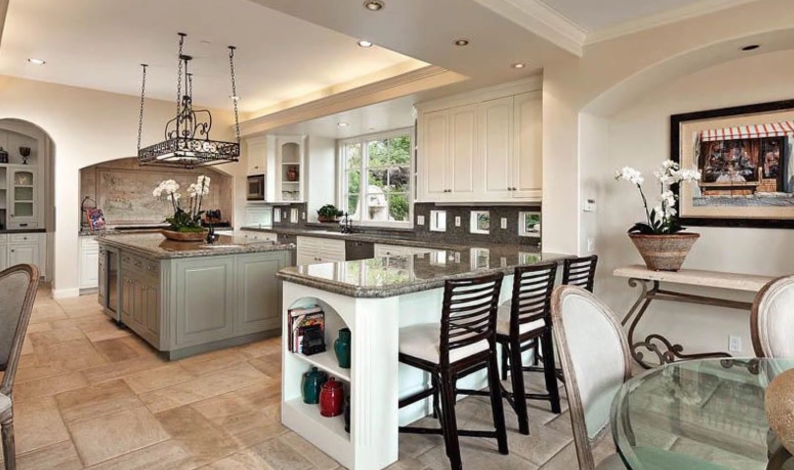 Drawing elements from 18th, 19th and 20th-century trends of American and European architecture, traditional kitchen designs are characteristically formal. Their elegance lies in their adherence to the classic design styles including Victorian, Edwardian, Georgian, Early American and Neoclassical styles. Dark colors, wood cabinets, and stone countertops embody the traditional kitchen. Graphite countertops are popular for this type of kitchen design.
Contemporary Kitchen Designs: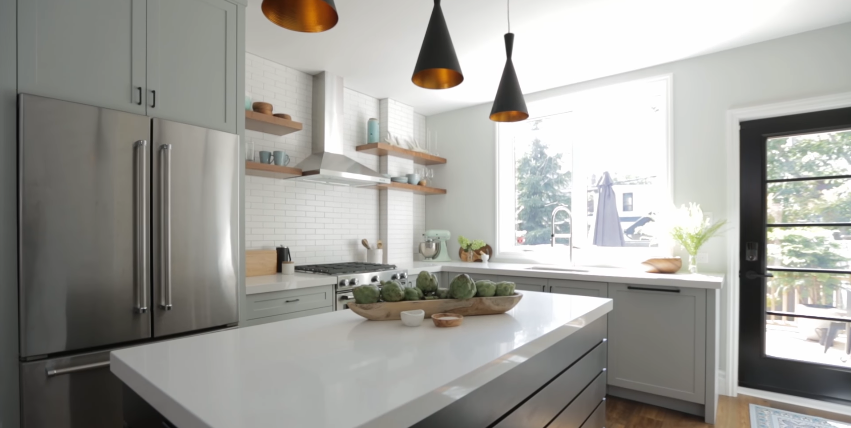 Contemporary kitchens blend geometric structures, minimalistic ornamentation, and asymmetric horizontal lines. The mixed European trends are not older than those of the mid-twentieth century. Unlike traditional layouts, there's less use of woodwork and moldings. Steel, chrome, linoleum, laminate and frosted glass are mostly used along with concrete.
Transitional Kitchen Designs: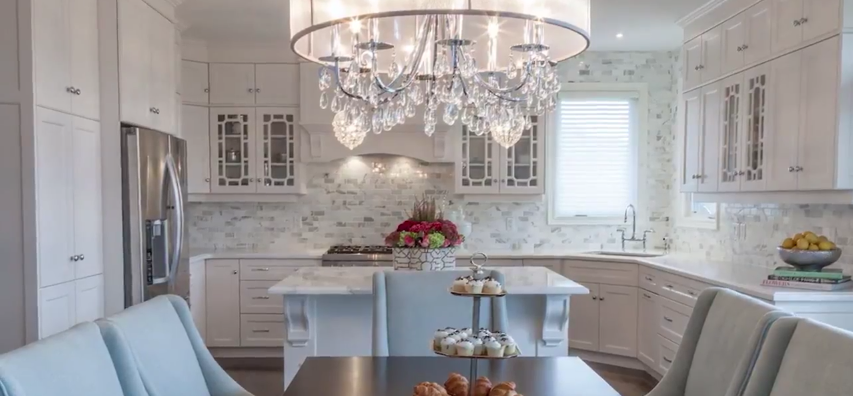 A combination of contemporary and traditional kitchens is what best describes transitional kitchen designs. These kitchens display a mix of natural elements with man-made materials. For instance, the laminate countertop can be found accompanying bamboo flooring. The darker shades of traditional kitchens become lighter in this design style. Transitional kitchens usually have crisp wooden cabinetry with simple paneled doors.
Rustic Kitchen Designs: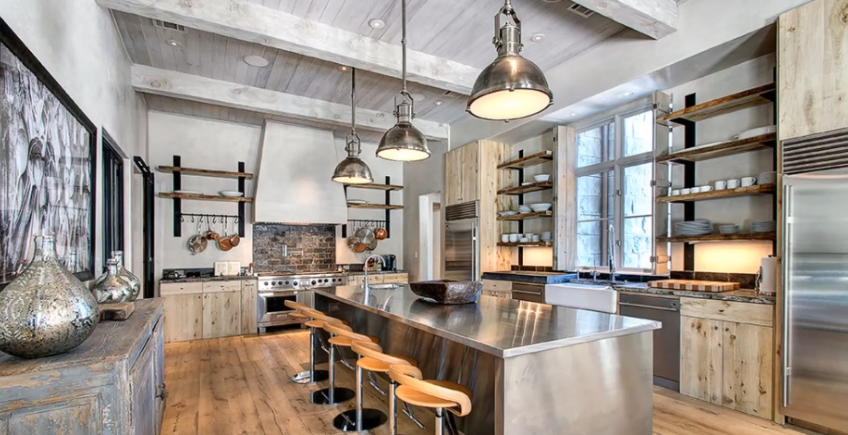 Kitchens of this design are characterized by exposed bricks, beams and shelves. Hand-scraped wood floors and hand-crafted wooden lofts are a call back to the features of eighteenth-century farmhouses. Oak, alder, hickory, and pine are the preferred species for rustic kitchen flooring. Another characteristic is the vivid use of warmer shades of red, brown, yellow and green.
Countryside Kitchen Designs: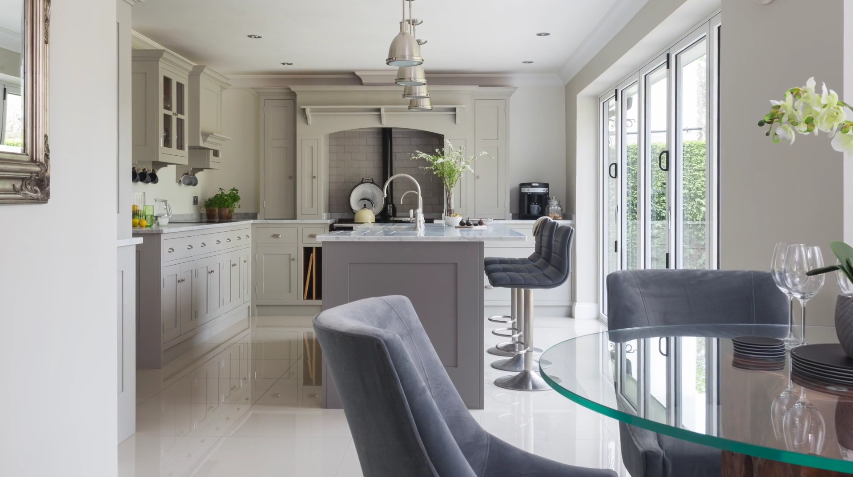 Superior quality furniture materials, European style cabinets, decorative shelving, and molding characterize country kitchens. Extensive use of bright colors complements the homespun look of these kitchens. This kitchen style usually has retro-look marble or graphite sinks.
We specialize in kitchen flooring, cabinets, countertops, sinks, and backsplashes. Our kitchen design and installation experts service Toronto, Brampton, Mississauga, Etobicoke, Woodbridge, Vaughan and other parts of the Greater Toronto Area.