High-Quality DIY Cabinets in Toronto, Brampton and Vaughan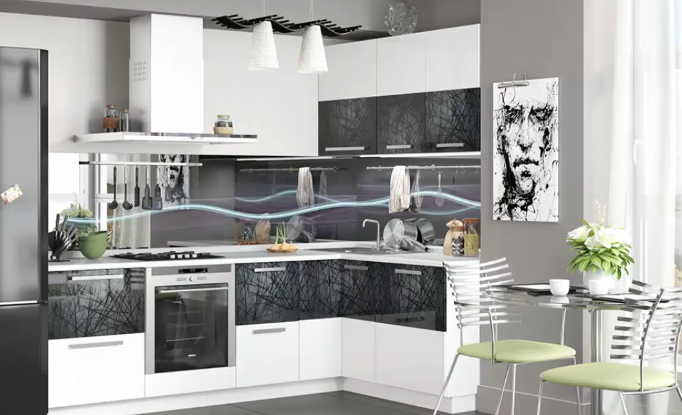 Kitchen cabinet installation is a big remodelling task, but you can do it yourself if it's easy to put together. Save money on installation by buying affordable Kitchen Nation Do-It-Yourself kitchen cabinets.
We build DIY Cabinets for your kitchen so that you can install them just like a pro. We work according to your specifications, so you can have the bespoke kitchen you've always dreamed about.
DIY kitchen cabinets lower your kitchen renovation costs because you save on the money you pay to professional installers. Less is also spent on wasted materials, bringing down the overall cost of your kitchen renovation considerably.
Ready-to-Assemble Kitchen Cabinets
Cabinet Boxes – Wall deep cabinets, Base Cabinets, Base Corner Cabinets, Fridge Cabinets and Microwave Oven Cabinets, are some of the options we offer.
Cabinet Doors and Handles – We have different sizes and styles of doors and handles available.
Movable Units – We can provide cabinet legs that can be fitted with rollers. By adding wheels, you can make them mobile.
Adjustable Drawers – DIY cabinets come with adjustable drawers that can be fitted or removed according to your needs.
Pull-out & Slide-out Shelves – We can get you DIY cabinets that are equipped with pull-out or slide-out shelves.
Partition Boxes – Movable partitions enable even more space segregation inside adjustable drawers.
Benefits of Purchasing DIY Cabinets from Us
Our cabinets are not mass-produced; they are handcrafted in our own facility.
We don't hire any third-party sub contractors; we have our own craftsmen.
The cabinets we make are designed to fit the space you've allotted for them.
We are local and therefore all our parts sourced within Canada. Necessary materials arrive right away. No long waits required.
The creativity of our craftsmen and the affordability of our DIY kitchen cabinets are sure to satisfy you. Dive into a whole new kitchen experience that you can cherish for years to come! Call us to discuss various renovation plans.