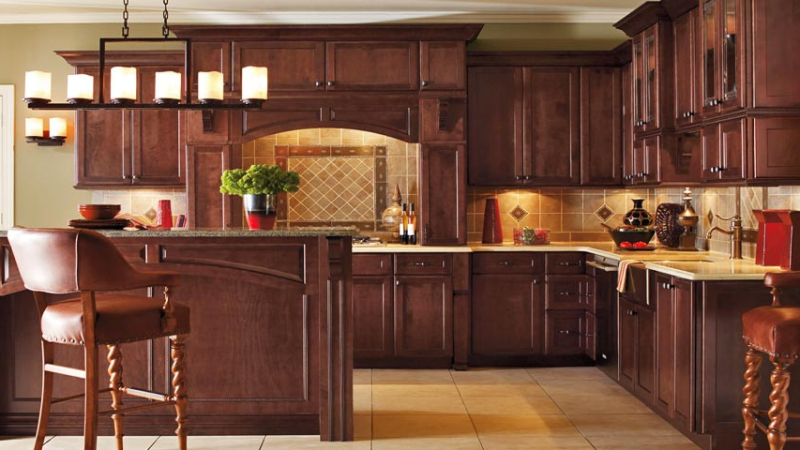 When it comes to home décor, old is in. There's an elegance and beauty to older styled homes that contemporary aesthetics lacks. That doesn't mean that modern sensibilities shouldn't be considered when building a kitchen. Life isn't what it was in older decades, everyone has a career nowadays.
For that reason, space utilization and functionality play a big role in designing a kitchen layout.
Kitchen Layouts—What You Need to Know
The king of space utilization is the galley layout. This layout is all about verticality rather than horizontal storing. Shelves are placed high on the walls, which houses containers and kitchenware. Counters are used for stacking appliances.
If you want even better use of space, consider adding an L-shaped or U-shaped design to the galley layout. Together with a central space or peninsula, you'll be able to have a large pantry or cabinets, while also having plenty of space to move around in.
Now with the layout out of the way, let's build a traditionally styled kitchen in three easy steps.
3 Steps Process Traditional Kitchen
Getting the Look Right
Start by selecting a natural look for the cabinets, backsplash, kitchen walls, floors and dining table area. Brown wood and other off-white shades are popular options for achieving this. Peach pink, olive green, lime yellow or just plain off-white shades will also work well. Handles and knobs must be simple and elegant with nothing too gaudy to be kept clean. Be sure to remember, more grooves will mean a greater accumulation of dirt.
Go for natural wood or stone floors. Either hardwood or laminate flooring will do.
Select the Right Patterns
Dining tables can be covered with floral patterns and red checks, or just a plain table cover to get a simple traditional look.
Patterns should also be used for the flooring. For example, you can try using wood basket weave wood flooring planks for its pattern instead of straight wood planks.
You can add vibrancy to your kitchen by using colorful furniture and window coverings.
Laying Out the Fixtures and Furniture
For an added touch of nostalgic kitchen design, create a breakfast nook the bay window, with a wooden table. Place chairs and bench seats on one, or both sides of the table. Have furnishings with turnings, columns, and carved legs.
Go for a kitchen triangle. This 70-year-old concept is simple, but it will make for a lovely centerpiece.
Try to avoid any streamlined hardware. Use faucet fixtures and other light fixtures that bring detail and shape.
Just because you want a traditional styled kitchen, doesn't mean you can't have it built to suit your modern life. For many families, space utilization and functionality are equally important as aesthetics. There's no reason to not have both.