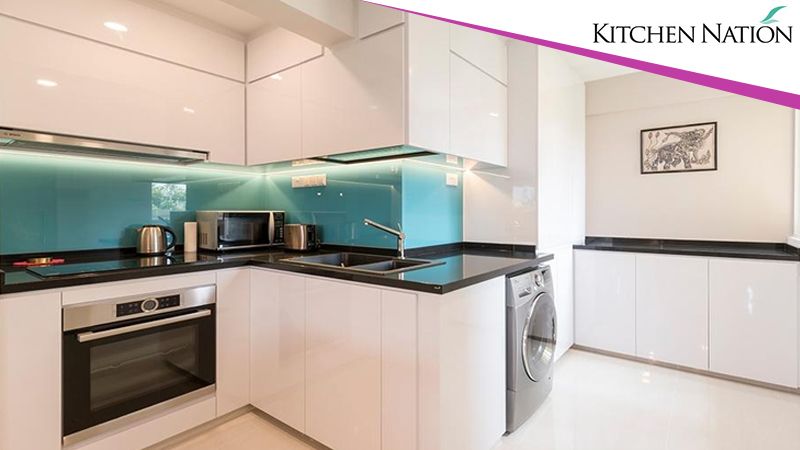 Kitchen countertops are constantly in use and it's essential to invest in a quality material that is durable. From natural materials like granite and marble to artificial and engineered materials like quartz, metal, and glass, each has its own unique characteristics. Since we have so many choices, determining which the best option can be a tricky task.
This post discusses their differences, which will help you narrow down your choice of material for kitchen countertops.
1. Lifestyle
Think about how you use the kitchen and you'll know which countertop material is suitable. Do you cook every day? How is the kitchen primarily used? Do you have enough time to frequently clean the kitchen? These are some important questions to ask when choosing the material. Assess your needs properly before you finalize your selection for the kitchen.
2. Maintenance
The countertop dominates a major part of the kitchen. Materials used for the fabrication of countertops should be stain-resistant so your kitchen looks clean. Granite and marble are often chosen for countertops, but they must be sealed to resist bacteria and stains. Choose quartz and stainless steel instead; they are effortlessly non-porous and easier to clean.
3. Beauty
The aesthetics of the countertop is as important as its functionality.  It must complement the overall interiors and add to the beauty. Marble is noted for its variety of colors and sheer elegance. The materials like stone and wood impart a natural feel to your home while artificial materials like solid surface, stainless steel, plastic laminates, and concrete have a modern and trendy vibe.
4. Durability
This is the most important factor if you are thinking long-term about the installation. Materials that are resistant to heat, scratch, burns, and chipping must be chosen if you want a heavy-duty kitchen at home. Engineered stone countertops are very durable and particularly suitable for kitchens with high traffic. Granite and marble also hold up well against scratches and heat but require sealing occasionally.
5. Health
Chances of bacterial and fungal growth is high in the kitchen and your choice of countertop material and its maintenance influences the hygiene. Avoid countertops with grooves as it can hold dirt and lead to bacteria growth if they are not cleaned properly. This is a major reason to avoid tiles.
6. Cost
When deciding on the right material, it's also important to consider the price range to ensure you're getting the most value for your money. You must consider your requirements over your budget so that you are satisfied with the investment. Natural materials may be difficult to maintain and are expensive, but they're a wise choice in the long run. Granite is most popular for its strength.
Your kitchen countertop takes the center-stage when you're into a lot of cooking and serving on special occasions at home.  Therefore, it's important to choose superior-quality materials that will last long. Considering the above-mentioned factors you'll be able to choose the best option for your kitchen. Offering you a wide variety of materials to choose from, Kitchen Nation can create beautiful and durable kitchen countertops. To know more about our custom kitchen design and remodeling services, call us at 905.595.1211.