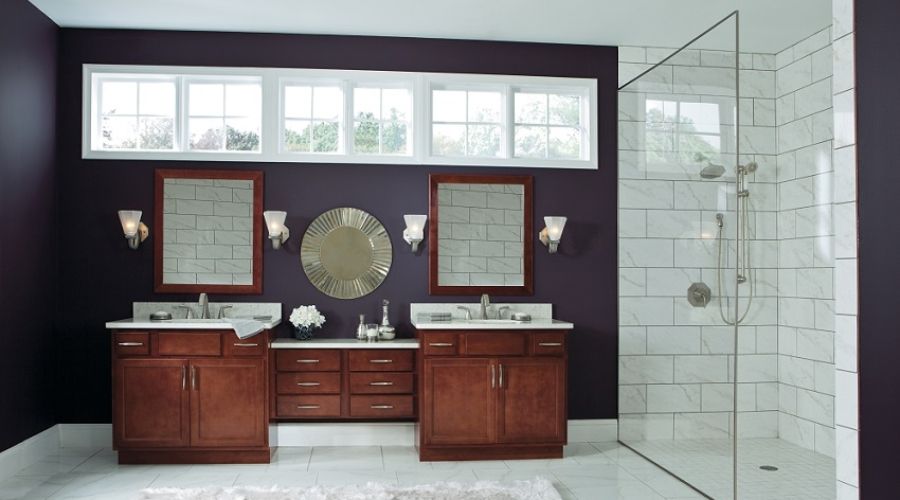 Reviving an old-fashioned bathroom isn't difficult and a few upgrades can bring about drastic changes in its feel and appearance. A transformed bathroom vanity, new hardware, updated fixtures, custom mirrors, smart storage, painted floors or creative walls, there are several ways to recreate an old bathroom.
If you're thinking of remodeling your bathroom, here are four fabulous upgrades that you can add to your space.
Install Luxury Showers
Upgrade your ordinary shower experience to a luxurious one by installing a wide range of showers. Install multifunctional body sprays, handheld showers, and dual showerheads to create your own spa shower alcove. Customize the installations according to your needs and build the shower of your dreams.
Consider Freestanding Tubs
These tubs are able to stand alone and don't require a wall for attachment. They act as stylish centerpieces or furniture of your bathroom and can serve as a focal point of the room. If you're looking for a piece of art for deep soaking, a freestanding tub is an ideal upgrade you should consider for your bathroom.
Install Radiant Heat System Underfoot
If your bathroom flooring is composed of stones or tiles or you're located in a cold region, install a radiant-heat system under the flooring. This heating system uses a series of hot water wires or tubes to produce even heat under the floor. Therefore, you can treat yourself to beautiful warmth underfoot and in the entire bathroom overall.
Add a Floating Vanity
Floating vanities are wall-mounted that open space between the floor and the bottom of the vanities and are suitable to update any style of a bathroom instantly. A floating vanity makes the room feel more spacious and airy. It can have open or closed storage and fitted with double sinks. The storage space will help you have your towels, toiletries, and cosmetics all organized so that you can find anything under a minute.
The extra foot room achieved with a floating vanity under the sink can be used for stashing wastebaskets or scales. It also eliminates nooks and corners making cleaning easier. In addition to these advantages, a floating vanity also helps to maximize warmth near the sink if you've invested in radiant-heat flooring.
A few premium upgrades within your budget can help you build a bathing haven in your home. You'll feel glad to come home and escape the daily stress in your newly recreated private spa. Simply put on your favorite soft music and have the most soothing experience!
If you're looking for a bathroom renovation service in Brampton, contact Kitchen Nation at 905.595.1211 or write to us at info@kitchennation.ca. We provide the best hassle-free renovating solutions for transforming your out-dated bathroom.