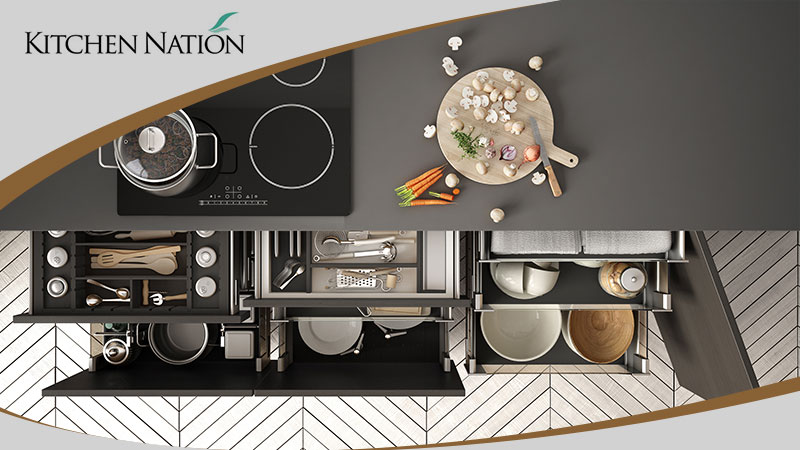 A well-organized and spacious walk-in closet is a joy to use. But not every homeowner has an abundance of storage space and tall ceilings to create a large walk-in closet. If you have limited space, make sure to choose a closet design that doesn't make displaying and finding your clothes and other items difficult.
Small walk-in closets need a proper functional layout design to optimize the available storage space and keep it clutter-free. In today's blog post, we'll share some amazing ideas to organize and redesign your small walk-in closet to help you get the most from your available space.
Divide Your Space
Using dividers is a great way to create more organized space in a small walk-in closet. Add dividers within your closet drawers to create several segments or partitions. This way, you can keep your socks, ties, stockings, and other accessories organized without cluttering the space.
You can also separate the dressing area by using a divider. For example, you can install a bookcase divider instead of raising just a wall between your storage and dressing area. This type of divider will help you store shoes or clothes.
Get Adjustable Shelves
With adjustable shelves, you can easily move and slot in according to your needs to utilize the entire space of your closet for optimized storage. Adjust the height of the shelves depending on what you want to store in there. Organize items of similar height together and store them on shelves that can fit them in. This will maximize the storage capacity of your shelves. Custom shelving is also an excellent option to try for your walk-in closet to make it more functional.
Install Hanging Rods
When you have high walls but limited storage space, dual hanging rods can help make the most of your available hanging space. Dual hanging rods are ideal for long walls. Make use of your unused walls or install these hanging rods within your closet. You can also create a single hanging rod section to hang your long garments.
Use Hooks
Hooks can make it easy for you to create some extra storage space in your closet. Add some 'S' or 'L' shaped hooks in the inside of your closet door, wardrobe or drawers to hang bags, totes, scarves, belts, and clothes. You can also add hooks to your blank walls to hang your accessories like neckpieces, earrings, etc. instead of throwing them all into your drawers which can be utilized to store other things.
Some Additional Tips
Use a bench seat with a lift-up top beneath the mirror of your dressing area to utilize as an extra storage space.
Use retractable wardrobe accessories that you can pull out to reach your items and also push away out of your sight when not in use.
Utilize the corners by installing a shoe carousel.
Contact Kitchen Nation if you're looking for functional multi-utility custom closets in your home. We can also redesign or upgrade your existing closets for optimized space utilization. Our experienced architects will help give shape to your closet designs with top-grade materials. For more ideas on a small walk-in, check Pinterest.