Cabinet Care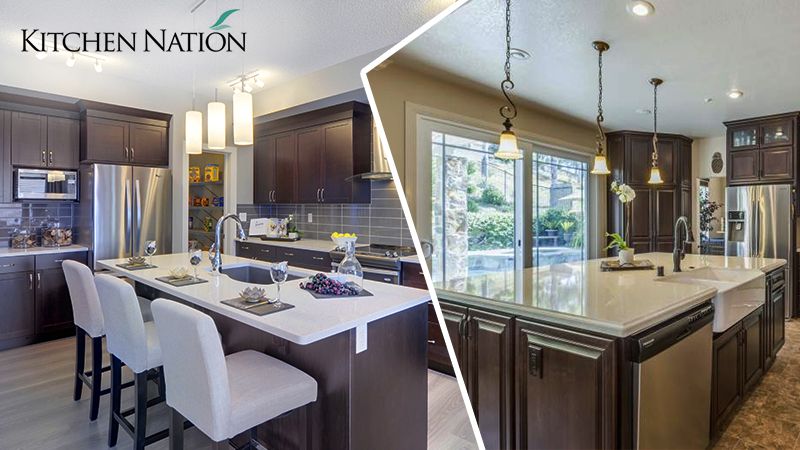 The Kitchen is the Heart of the Home.
It's the place where meals are prepared, and quality time is spent entertaining our friends and family.
While cheese, sauce and coriander paste appeals to your taste buds, a combination of yellow cheese, red sauce, and green coriander paste on your table top counter is definitely unwelcomed. Instead of getting all befogged, here are a few simple hacks to protect the place that is essential for your daily refueling.
Simple Cleaning Guide
All you need is some hot water and a soft cotton cloth.
A damp cloth will usually be enough to clean your cabinets. For a more thorough cleaning, a mild hand dishwashing liquid mixed with warm water will get the tougher stains.
Finally, use a dry cloth to dry your cabinets.
Avoid Attempting to Clean Your Cabinets with These Products
If you want your kitchen to always stay in tip-top shape, here are cleaning products you need to avoid using on your cabinets:-
Strong soaps, harsh detergents, abrasive cleaning products such as sink and tub cleaners, scouring pads and steel or wool self-polishing waxes.
Dish cloths and sponges because they are filled with potentially harmful objects that can scratch your cabinets. These may contain oil and food residues, or remnants of harsh cleaning products.
Ammonia, bleach, and other products that include these ingredients.
Silicone-based waxing, cleaning, and polishing products.
Any petroleum-based or solvent-product ingredient like paint thinners, nail polish removers or mineral spirits.
Spills and Splatters
Prolonged exposure to spillovers of food, water and any other food can lead to damage and discoloration of the cabinet. This is why cleaning tough spills and splatters immediately is important.
Frequent Dusting
Regular dusting is necessary but only use a soft, clean, lint-free cloth.
Avoid using any packaged dusting sheet, pre-moistened dusting sheet or aerosol products.
Wax or Polish
A wax or polish may brighten your cabinet in the short-run. Over time though, these compounds will cause a hazy, streaked or yellowed appearance. This wax build-up is very difficult to remove. Neither is recommended or required.
Glass Door Cleaning
Glass doors only require a little ammonia-free glass cleaner and a soft lint-free paper towel or cloth to clean. Just be cautious so as not to spill the liquid on the back of the window pane, as this will cause swirl marks.
Blemishes, Scratches, and Nicks
With enough time, scratches will happen. Not to worry though, there's touch-up kits to get your cabinets looking new again.
This kit can help cover minor blemishes, scratches, or nicks. Simply contact where you bought your cabinetry to purchase the color-matched touch-up kit for your specific cabinets.
Moisture, Heat, and Direct Sun
Cabinets can be very sensitive to moisture from damp cloths and dishtowels. It can result in peeling or fading.
Cabinets will react in a similar manner when in direct sunlight too long and from long-term exposure to the heat generated when using an oven's self-cleaning feature.
Long-term exposure to damp clothes and dishtowels can lead to discoloration of the painted wood surfaces, laminate surfaces and thermofoil surfaces. Use blinds and draperies to shut out intense heat and direct sun rays; both can lead to fading. Also, be sure to remove cabinet doors or drawers close to the oven before using the self-cleaning feature.