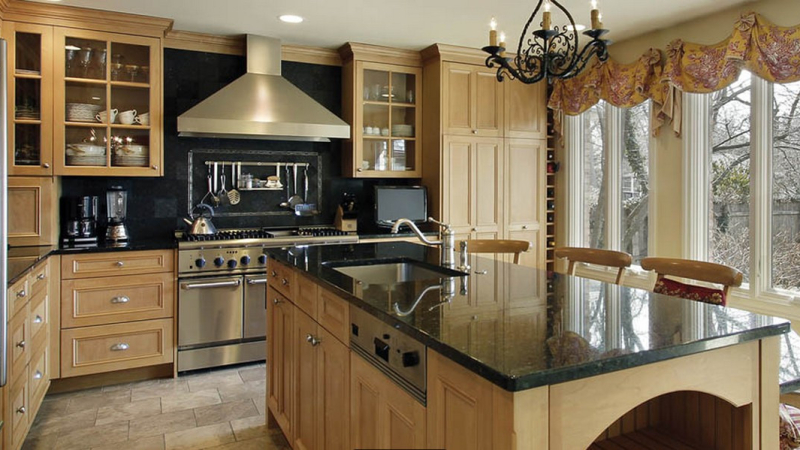 From work, school, errands, and after-hour functions, cleaning is a task we graciously leave until the weekend. However, it's important to treat your appliances with care to ensure the longevity of their use and effectiveness.
Kitchen appliances that are continuously used throughout the week include the refrigerator, microwave, oven/stove, and dishwasher. This article will provide you with tips and techniques to help you take care of your kitchen appliances.
Refrigerator
Organization – When unloading the groceries, we don't often strategize how we stack or place our food and beverage items in the fridge. According to RISMedia, this simple consideration can help with the airflow of your refrigerator which helps your device run efficiently.
Coils – Most kitchen concepts have refrigerators against a wall unit, with coils out of sight. Unfortunately, out of sight may become out of mind, and coils are left for too long accumulating dust. Writer for realtor.com, Lisa Gordon, suggests that a simple regular vacuum now and again can help contain cold temperatures without expending too much electricity.
Oven
Keeping your oven clean can help prevent hazards and enhance the taste of your cooked dishes, according to Cleaning Matters Editor Catherine Hackett. Even rips in the oven seal can impact the contained temperatures, losing over 70% of heat. The following areas of a basic household oven should be cleaned regularly to avoid these associated problems:
Hood filters
Control Panel
Stovetop
Microwave
This appliance is great for heating up last night's leftovers and quick snacks. However, over time large amounts of residue can build up inside due to splatter or spills. Writer for TopTenReviews, Angie Parkinson, states that similar to ovens, this excess absorbs heat and can cause further damage to the appliances. She recommends cleaning the inside surface after each use and creating a monthly regimen of cleaning the grease filter.
Dishwasher
The last event you want to entertain is a flood on your new flooring finishes after a kitchen renovation. Regular cleaning and maintenance of your dishwasher can prevent clogging and overflows. It can also ensure your device is thoroughly cleaning your kitchen utensils and appliances.
If you have invested your time and money into a beautiful kitchen remodel, taking care of your appliances is important. The kitchen is one of the most utilized rooms in your home and can also be a prime location for dirt to build. Regular maintenance will help decrease the risk of smells, hazardous fires, and floods, and will help your kitchen save energy and run efficiently.