Kitchen Refacing Services in Toronto, Brampton and Vaughan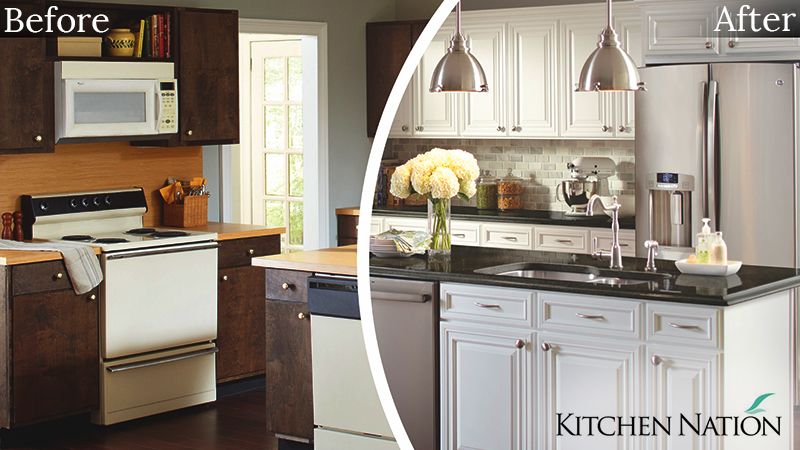 Replacing or refacing; which is the better option? We help with this dilemma, by offering you the necessary choices you need so you reface affordably.
Our Kitchen Refacing Service
This service goes beyond cabinet resurfacing. It also includes renewing the cabinet doors, drawer boxes, drawer fronts, countertops, hardware, molding, window treatments and shelves.
Our kitchen design team will give your kitchen a fresh new look. You'll be able to choose from many different styles and colors. Pantry-style or a free-standing layout, built it how you want it.
Our design team will ensure that your kitchen resurfacing wastes as little as possible. They'll build off of the main framework so the basic materials are unaltered.
You can upgrade your kitchen with additional storage units, accessories and decorative moldings. The cost of the project may save you up to 50% of the cost of a complete replacement.
Homeowners across the Greater Toronto Area have placed their trust in Kitchen Nation. We've renovated and refaced kitchens for many families in Brampton, Oakville, Etobicoke, Mississauga, and every area in between.
We invite you to partner with us in building your dream kitchen, and to join our many happy customers.