Kitchen Flooring in Toronto, Brampton and Vaughan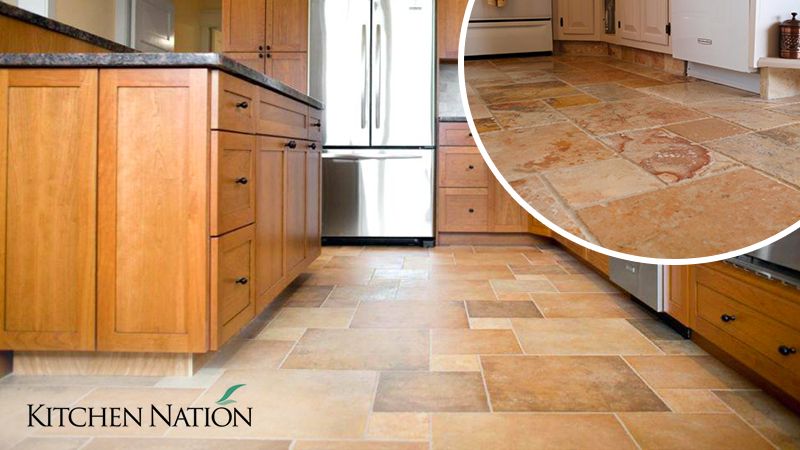 Kitchen Nation specializes in designing and building Custom Kitchens. Flooring are only available with a complete custom kitchen project.
Kitchen flooring is an investment. It is the foundation from which the rest of your kitchen is built on. You need a floor that matches the aesthetic you want your kitchen to convey.
Browse through our options to find a kitchen floor from which to build your dream kitchen.
Here are the Choices for Kitchen Flooring
Hardwood – Made from solid wood, this style of flooring gives your kitchen a natural, traditional look.
Laminate – Made from fiberboard, floors built from this material are durable and water-resistant. They are flexible because they fit effortlessly into modern, traditional, or transitional kitchens.
Vinyl – Vinyl flooring is what you should consider if you to have the most variety of colours, while also having a floor that is resistant to moisture, heat, spills, and contact with rough surfaces.
Cork – A cork floor has natural mold inhibitors and insulation properties. They are environment-friendly too, as extraction of cork does not require felling of trees.
At Kitchen Nation, you'll find everything you need to inspire your kitchen renovations. We offer options at even the floor level, literally! Start your kitchen renovation journey today.