Kitchen Cabinet Doors Toronto, Brampton and Vaughan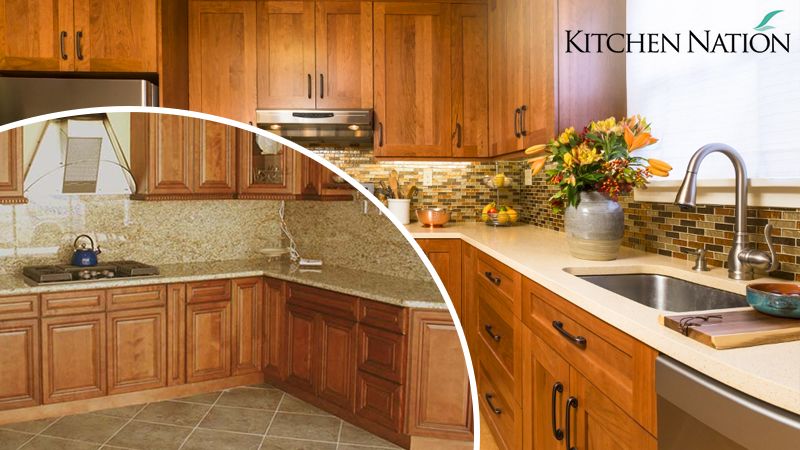 Kitchen Nation specializes in designing and building Custom Kitchens. Cabinet doors are only available with a complete custom kitchen project.
Without the right door, a kitchen cabinet may be a sore spot in an otherwise beautiful kitchen. Sometimes instead of a full remodeling, what your kitchen really needs are new cabinet doors to make the entire room stylish again.
Browse through our selection of cabinet doors. Find the right one to perfectly fit into your kitchen designs and plans.
Kitchen Cabinet Door Styles
We offer three distinct door styles for your cabinets.
Slab – These doors are smooth without any bevels.
Flat – These doors are raised only on the bounding edges. Kingston, Barcelona, Manchester, Hampton and Verona flats are some of the options available in this variety.
Raised – Raised doors have a inner quadrangle which also has a bevelled edge.
Colors and Materials
Our cabinet doors are available in all the popular colours; sable, hazel, basalt, espresso, auburn and ginger.
Stained doors on offer are made from maple, birch, mahogany, oak and walnut. The painted door selection is mostly crafted from maple or MDF.
We always stand behind our products and services. Like our kitchen cabinets, you can rest easy with any selection you make because our cabinet doors also have a 5-year to lifetime warranties.