Kitchen Backsplash in Toronto, Brampton and Vaughan
Kitchen Backsplashes for Protection and Style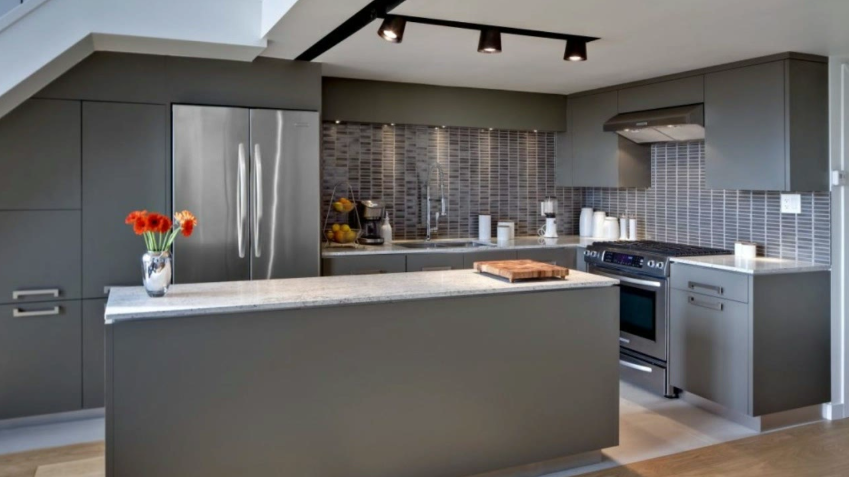 A kitchen without a backsplash puts your home's drywalls at risk. Equally bad is a mismatched or wrongly installed backsplash; it's an eyesore.
Backsplashes can be of different materials. Stone or faux brick ones match the open shelving-style and exposed beams of a rustic kitchen. Stainless steel is usually preferred for its durability. Distressed wood can fit into any kind of kitchen, but tiles still rule the scene with their variety and easy-to-clean nature. So, what will it be? You can choose from ceramic, glass, porcelain, stone and marble tiles. Protect and liven up your kitchen with stylish backsplashes.
Enhance Your Kitchen Aesthetics with a Matching Backsplash
To reinforce the rustic spirit of your kitchen, you can choose a scrap-wood backsplash or a stacked-stone one.
Mellowed shades of red, brown, yellow, green and grey can beautifully complement open shelving and colourful utensils.
Glazed terracotta tile or plain silver tile backsplashes look magical when soft blue islands complement them.
Backsplashes Rendering a Bold Contrast
Graphic tiles in dark shades provide rich depth when in the middle of a lighter background in country kitchens.
Wooden cabinetry can be complemented with matching backsplash and island.
A beige painted kitchen can flaunt a forest green backsplash to create a contrast that is not too bold.
The absence of a proper backsplash can ruin the drywall of your home over time. Get a new backsplash installed or upgrade the old one. Kitchen Nation experts can guide you through measurements, selection and installation. We serve in Brampton, Mississauga, Etobicoke, Vaughan and other parts of the Greater Toronto Area.