Inexpensive Countertop Upgrades in Toronto, Brampton and Vaughan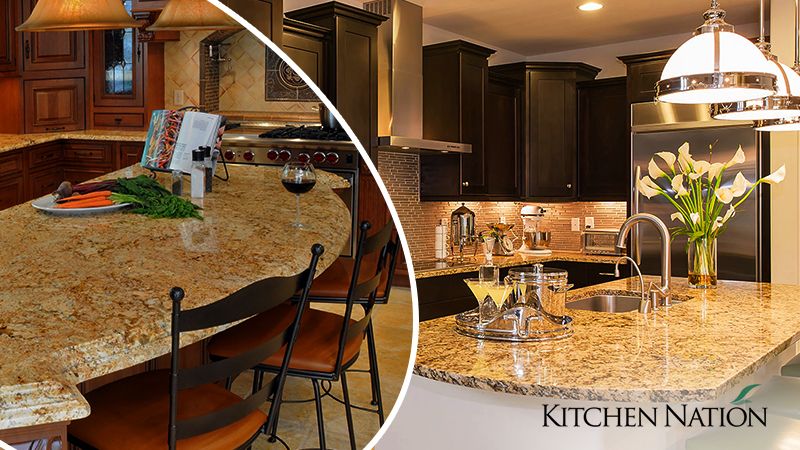 Old kitchen countertops can make your kitchen feel out-of-date. At the same time, if there's one thing that can be easily refinished in your kitchen, it's the old worktop.
To renew the look of your kitchen, you don't have to involve replacing your countertop with a new one.
Kitchen countertop upgrades are not as expensive as you think. Here are 3 ways in which you can upgrade your old worktop. 
Paint Them: Old linoleum or wood countertops can be easily renewed with a fresh coat of paint. Sand it using a pad sander or fine grit sandpaper. Apply primer and paint using a dense sponge roller. A good quality gloss or semi-gloss paint would be enough to make it shine. Three or four coats of polyurethane will protect the paint.
Cover Them: You can cover your old kitchen countertops with wood, veneer and thin sheets of metal or granite. This is an easier option as you just need a strong adhesive and a final polyurethane coat.
Relaminate Them: This also requires you to sand the old laminate surface and then cover it up with a new laminate. The upper laminate can be bonded to the existing surface using contact cement.
Do-It-Yourself:  It's Low-Cost but Risky
DIY projects don't require professionals, but the downside is that you must buy all tools and materials yourself. Once you have all the necessary tools, you can do the job yourself, saving you money.
Just remember, you are not a kitchen worktop upgrade expert. There is a strong possibility that you will leave an air bubble or a blotch. If the result is not flawless or at least satisfactory, then all your efforts and investment will be futile. This is why hiring an expert is important..
Trust the Experts: This'll Save Your Time & Money
To avoid wasting your time and money, trust the kitchen countertop upgrade experts. Whether a partial kitchen renovation or a complete makeover; we are there to execute both flawlessly. From measurement to installation, we ensure accuracy, cost-effectiveness and perfection.
We listen, observe, measure, plan, estimate and then we give a beautifully transformed kitchen. We serve all areas of Toronto, Mississauga, Brampton, Vaughan, Oakville and Etobicoke.
Call 905.595.1211 or request a quote today!