A perfect kitchen is important for overall home improvement. But just what makes a kitchen perfect? Well, it depends. However, right off the top of my head, I'd say: 'You!'
That's because the concept of what makes a perfect kitchen is relative. What works for some, may not work for others. So when you wake up with the urge to remodel your kitchen, be sure that what you're envisioning in your mind is a total kitchen design that speaks to the core of your being. Otherwise, there's no point going through the trouble of changing stuff and overhauling the kitchen, only to get bored after a while and desire to overhaul the new design.
Basically, while there may be no die-hard rule about setting up a contemporary kitchen design, what you can do is draw inspiration from various designs around you. You can also look inward and see what great ideas stir in your mind.
And who knows; if you hit it right, your concept may be what others will draw from in years to come! Kitchen design is artistic, after all, and if that is so, it's better to adopt some bit of your own creativity (if you are so inclined).
So to get the perfect kitchen design for you, here are some basics thoughts you might want to consider: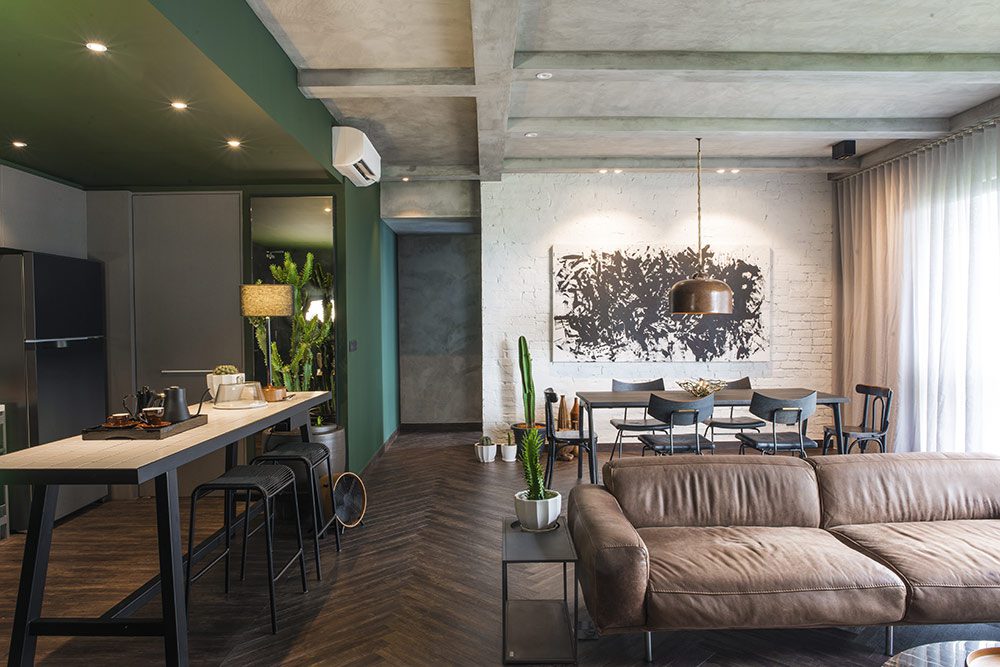 The Design: As illustrated above, kitchen designing is not all that straightforward; a layout that might seem perfect for one person can be a total disaster for another. Defining a perfect kitchen, ultimately, is not what is right for other people but what works for you as an individual, as well as for your family. Another thing that you can do about your kitchen design is to consult a reputable kitchen design company.
The Countertops: The choice for countertops should not be made without taking into account the other features of the kitchen, like the cabinet and floor type, since in the long run, each item is supposed to complement the other in terms of texture and color. So even though they're separate items in the kitchen, but give off one rhythm overall this aspect is important.
The Lighting: Every area of the kitchen should be well lit. There's some very positive enriching about a bright, well-lit kitchen space. Avoid dim or fancy-colored lights for your kitchen. It seems inappropriate. For some corners that seem prone to being cast in shade, you can improvise with table lamps, just to make sure that there's enough light to carry on.
The Flooring: What sort of floor appeals to you as a person? The flooring is important, as it sets the tone for the other items for kitchen design to rest on. If you get the flooring wrong, it doesn't matter how great the tiles are. If you prefer tiles over the hardwood floor or stones to both tiles and wood, it's up to you. But it has to be right and it has to be what works for you.