Cabinets for Home Office in Toronto, Brampton and Vaughan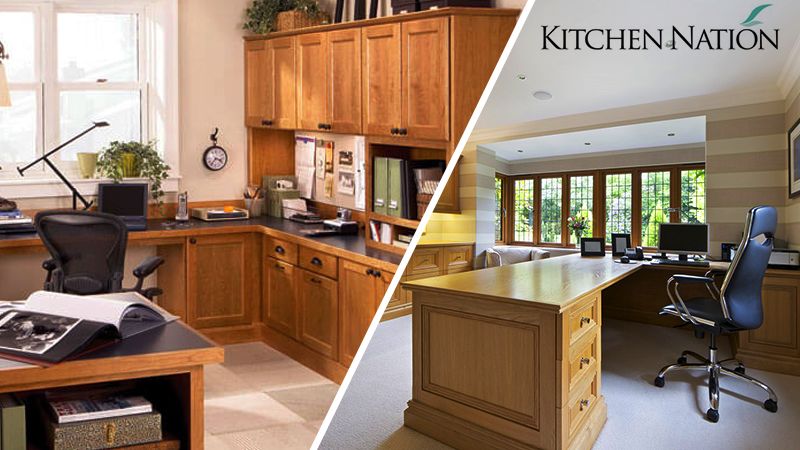 Create an ideal workstation at home where everything is within reach and neatly organized. Let your Home Office be an oasis of productivity for you and an inviting place for your visitors.
Kitchen Nation experts help you design a private workspace blending the feel of an office with the comfort of your home. Every component of your home office is custom-made.
Durable Built-in Cabinets – Though an assemblage of individual furniture pieces is less expensive than built-in storage cabinets, the latter is more beneficial overall. Built-in cabinets are durable and elegant. They provide stationery storage, file drawers, book cases, a work surface, charging area and curio display area.
Utilization of Unused Spaces– Your private little workspace is smartly fitted into a corner of your home. We can customize a small space below the staircase, a narrow stretch of the corridor or even an unused section of the dining room.
Workspace with Versatility – How about integrating something that can relax you in the middle of a busy day? We can fit in a small entertainment unit adjacent to your workstation where you can position woofers and tallboys. We can make the work table cozy enough for you to use it for a nap or a quick snack break.
With custom work spaces by Kitchen Nation you can multi-task and relax whenever you want. Just specify your needs to our experts and we will build a fantastic home office. Brampton, Toronto and Vaughan are the three locations where we have our units. You can drop in any day from Monday to Saturday.
Request a quote or call 905.595.1211.