Don't we all love functional, eye-catching kitchen cabinets? The cabinets play a major role in the total outlook of the kitchen. When you walk into any kitchen, my guess is that the first things you notice are the cabinets.
Indeed, every modern kitchen deserves great cabinets with unique designs. So what are some of the awesome remodeling ideas for your kitchen cabinets?
The Cabinet Design
There are various cabinet designs to get you started, and making the right decisions is crucial. However, whichever style you choose to go with, whether the Oriental, British Colonial or Cottage designs, or perhaps you prefer the Italian, Retro, Victorian and the Early American designs to the French Provencal, Mid-century Modern, and Mission type kitchen cabinets, you need to have this at the back of your mind, the cabinets need to be functional in every way.
Try A New Coat
Without needing to go elaborate, what your cabinet requires to come to life is a new coat of paint to smoothen out the roughness. When you're painting, ensure you adopt a color that contrasts greatly with the overall kitchen design. There are many color combinations that work nowadays, and there are helpful resources available online that can help you choose the perfect blend of color for your kitchen cabinets.
Or A CabinetRe-facing
Upgrading your kitchen cabinets can be quite simple and inexpensive, especially if you just need to change aspects of it as the drawers or door handles, or the rusty hinges, rather than the entire cabinet. Painting old cabinets to bring them to bring back the sparkle to their surfaces is a great idea. But sometimes, painting just won't cut it, and you might need to go a step further.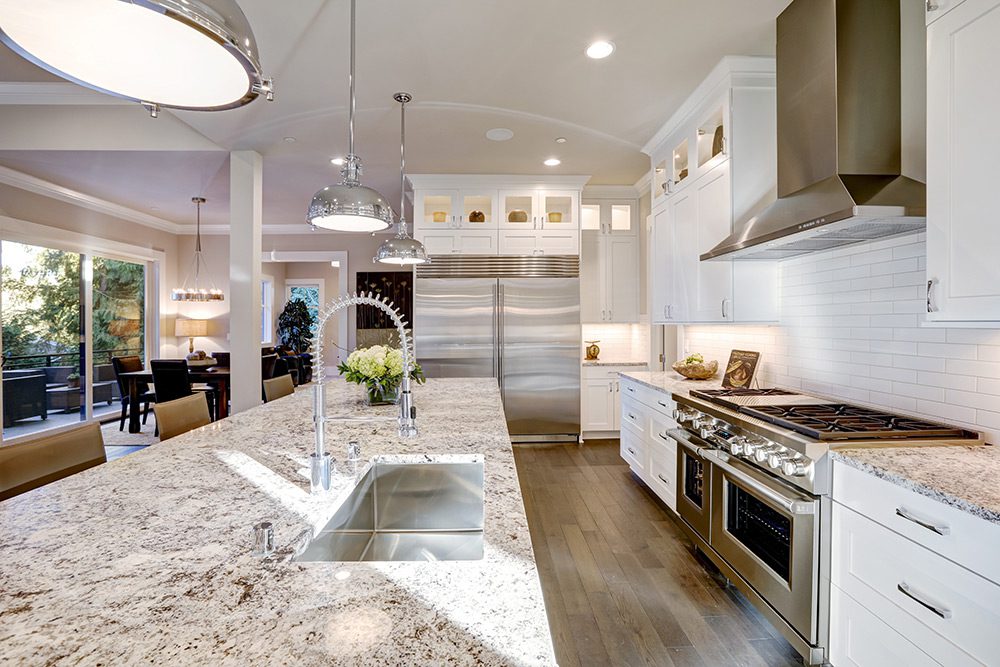 As most of us know, the doors are the first parts of the cabinets to start coming apart because they're handled every day, so try to go stylish by replacing the doors with new ones periodically, without needing to take out the entire cabinet. That's called cabinet re-facing, and that's what you need to consider. Of course, they'll cost you far less than changing the cabinet entirely.
Clever Storage Ideas
When it comes to the functionality of your kitchen cabinets, there's no limit to how far you can go to create more storage room for your stuff. What it'll cost you to come up with unique storage ideas for your cabinet space is only some critical thinking, going out of the box, improvising and trying various options.
For clever storage ideas, you can try the rack options, which has earned a bonus for making the arrangement of items more pleasing to look at. Then there's the pullout option that allows for optimum utilization of storage space inside the cabinet units, aside from making all items stored equally accessible. Another creative way to store storage is the Lazy Susan and corner cabinets, both of which are the solution to make use of valuable room along angled or contoured counter surfaces.